At Last! A Body Toning and Fat Loss Program For Women That Actually Produces Long-Lasting and Life-Changing Results!

Discover the Secrets to Weight Loss That Caitlyn (above) and So Many Other San Diego Residents Have At
Zenergy Fitness…

Hi. My name is Kasey
San Diego, UTC and La Jolla's In Demand and Trusted Body Transformation Expert for Women.
Here at Zenergy, we are excited to say that we have put the finishing touches on our brand new body toning program, which we have been fine tuning, and it is now ready for prime time!
Tone and Tighten

without getting bulky muscles

Shut Down Your "Fat Hormones"

Firm and Flatten

your belly and melt away that muffin top

Look and Feel More Beautiful
Want to know a little more?
Exercises for women are not the same exercises that men do. Our fitness exercise program targets the special needs of a woman's body with special focus on building strength to help reduce the potential for injury and building a lean, trim, body without getting bulky muscles.
Now

, we know there is no shortage in "weight loss" and "fitness programs" out there today. The unfortunate but true fact is that over 90% of all fitness related solutions fail to deliver. Fat loss pills, fad diets, and infomercial gadget just don't work. But there is something that does…and we'd like to give you the opportunity to learn more about it – risk free*
We could tout the benefits of our proven fitness and fat loss program all day long, but nothing we here say will be as convincing as actually experiencing a training session for yourself. So, for a limited time the trainers here are offering a totally free, no obligation fitness diagnostics and test drive, which includes:
Personalized fitness assessment!
A Customized one-on-one training session!
And an added Bonus! Our Popular Fat Burning Foods Report!
(A $179 value)
Available to local residents only.
Our

Body Toning program is designed to speed up your fat burning and weight loss with a fusion of cardio, resistance and core training. Moving from one exercise to another, keeping your heart rate up and your muscles working, is the key to losing the pounds fast. The sessions are 30 minutes and can easily fit into your busy schedule. With our Body Toning program you will actually want to work out because of the positive results and motivation. Contact Us Today for a Free Test Drive!


An Interesting Point to Remember: 30 days from now, you will be one month older and possibly 5 or more pounds heavier, and you could also be much un-healthier. Or, you could be 30 days closer to your toned body goals - perhaps 10 pounds lighter, and a lot healthier! Make the right decision on which you'd rather be just 30 days from now ...
Due to high demand because of amazing results our clients are getting from our new program, our schedules are filling up very quickly. If you are serious about getting into your best shape ever, and getting the tone, tight body you desire, contact us now before someone else takes your space. We still have a couple of openings available, but they wont last.
Listen to your instincts and call today
858-222-3488
or fill out the form below. You will be happy you did.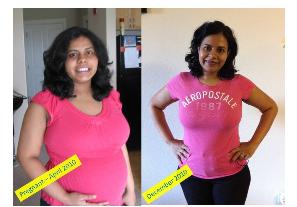 For More Success Stories, Visit us at:
studiozenergy.com/raving-reviews/
*Subject to schedule and availability
*Client results are of those who follow our program as prescribed.
Your results may vary depending upon your dedication.

Zenergy Fitness LLC.